Product Snapshot
Setting a new standard for solving
lender compliance issues
Designed by Lending Experts
Customizable workflows, interactive dashboards, seamless third-party integrations, and security protocols equal to large banks.
Always Audit Ready
Robust, real-time reporting provides a transparent system of record that protects lenders, dealers, consumers, and product providers.
Forward-Thinking Roadmap
Continuous innovation to ensure the technology behind our solutions is consistently meeting your compliance needs.
Introducing Refund Control™
The ONLY compliance solution built
for your bottom line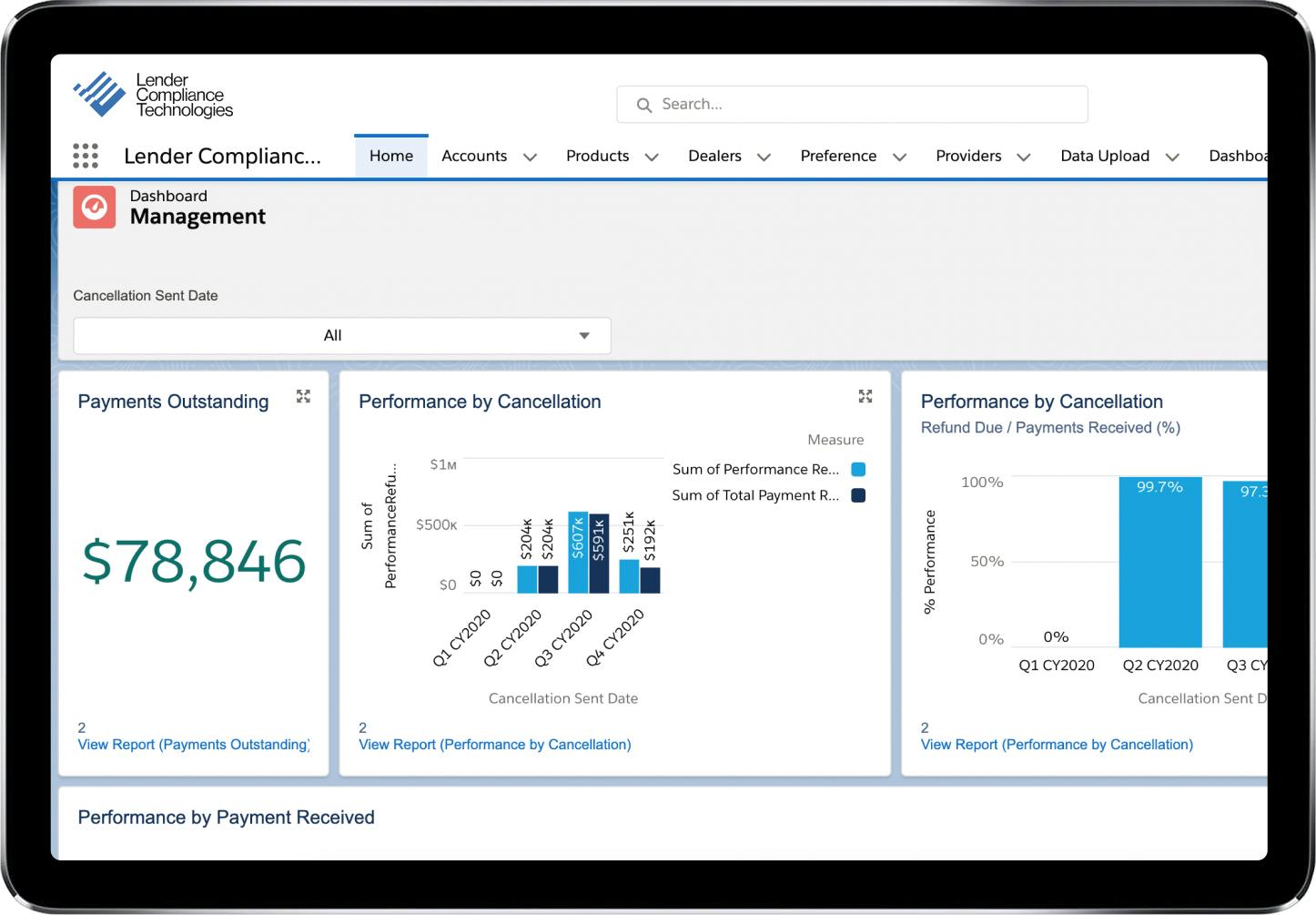 Benefits of Refund Control
Lender controlled and managed workflow to put you in charge
Streamlines and documents the cancellation and refund quotes process
Fast implementation with zero development time
Configured using industry best practices
Customizable workflow with third-party integrations
Security protocols equal to large banks
Robust, customizable reporting and dashboards
Fully auditable and regulator-ready
Created for banks, credit unions, and finance companies
Our lender-controlled workflow works for
Auto, RV, Marine, and Powersports
Lenders use Refund Control to submit cancellations to dealers and providers simultaneously.
Dealers and providers receive product cancellation notices in realtime, shaving days off of the traditional flow.
Consumers are treated fairly and receive applicable refunds in a timelier manner.
Regulators can see lenders are using a comprehensive, auditable system of record with full transparency.
The right tech.
The right team.
History of success, developing SaaS companies
Committed to a lender-driven roadmap
Extensive lending industry expertise
Specialists in compliance and recoveries
Focused on best practices
Are you audit ready?
Call now to see how your current
system stacks up.